Knife sheath materials can be divided into three main categories:
All leather
Half leather and half horn/tusk
All horn/tusk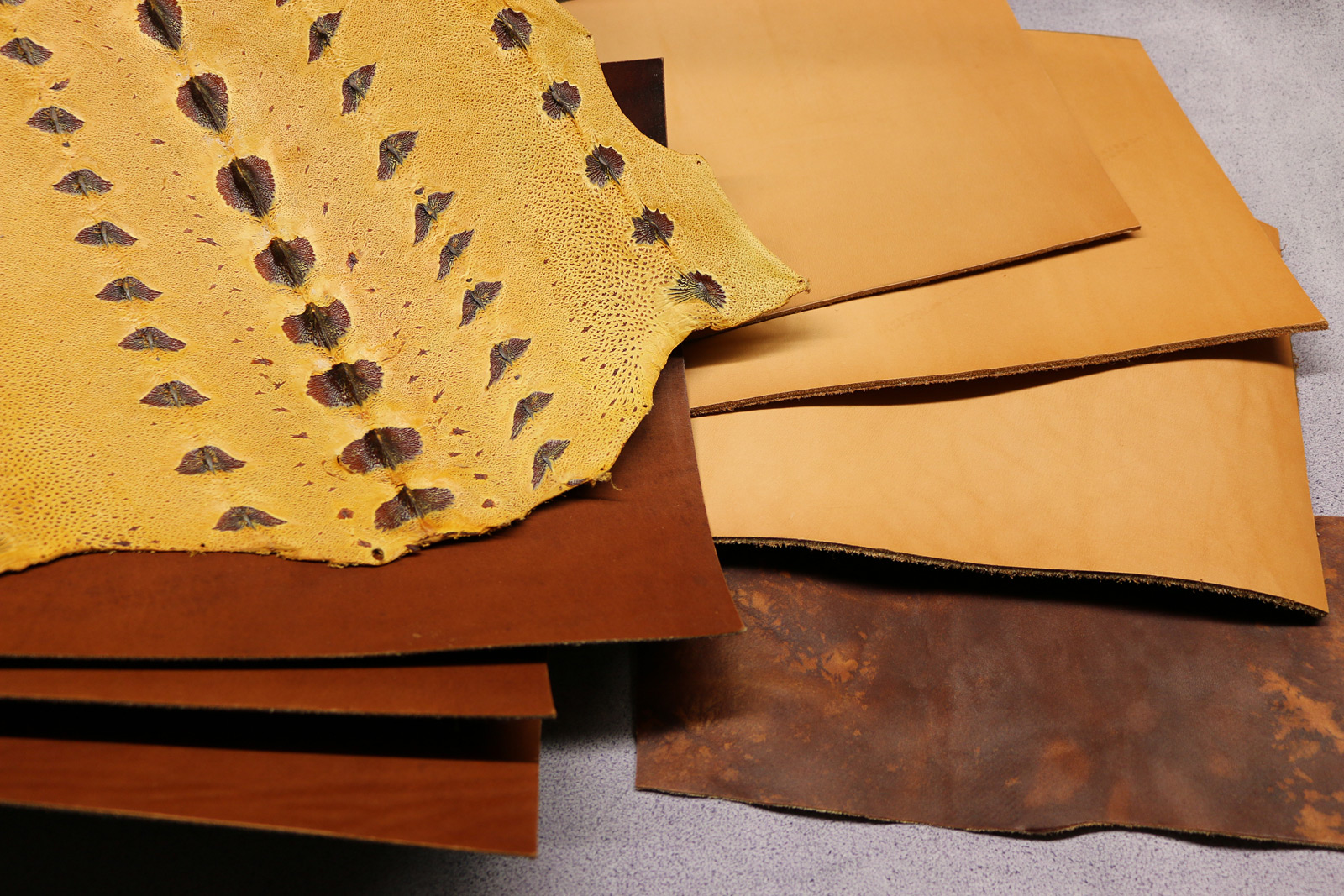 A complementary leather sheath is appropriate for most knife designs and intended practical uses, whereas the mixed or full horn/tusk options should be carefully incorporated into the design process and material selection for the best result.
All traditional leather sheaths available on JSC Knifeart consist of top grain vegetable tanned leather that has been compressed to 2.2 mm for a specific degree of flexibility. Tanned leather has a middle section—typically in the 0.3 mm to 1.0 mm range—where the hide remains un-tanned and the leather will remain very firm and inflexible for maximum stability.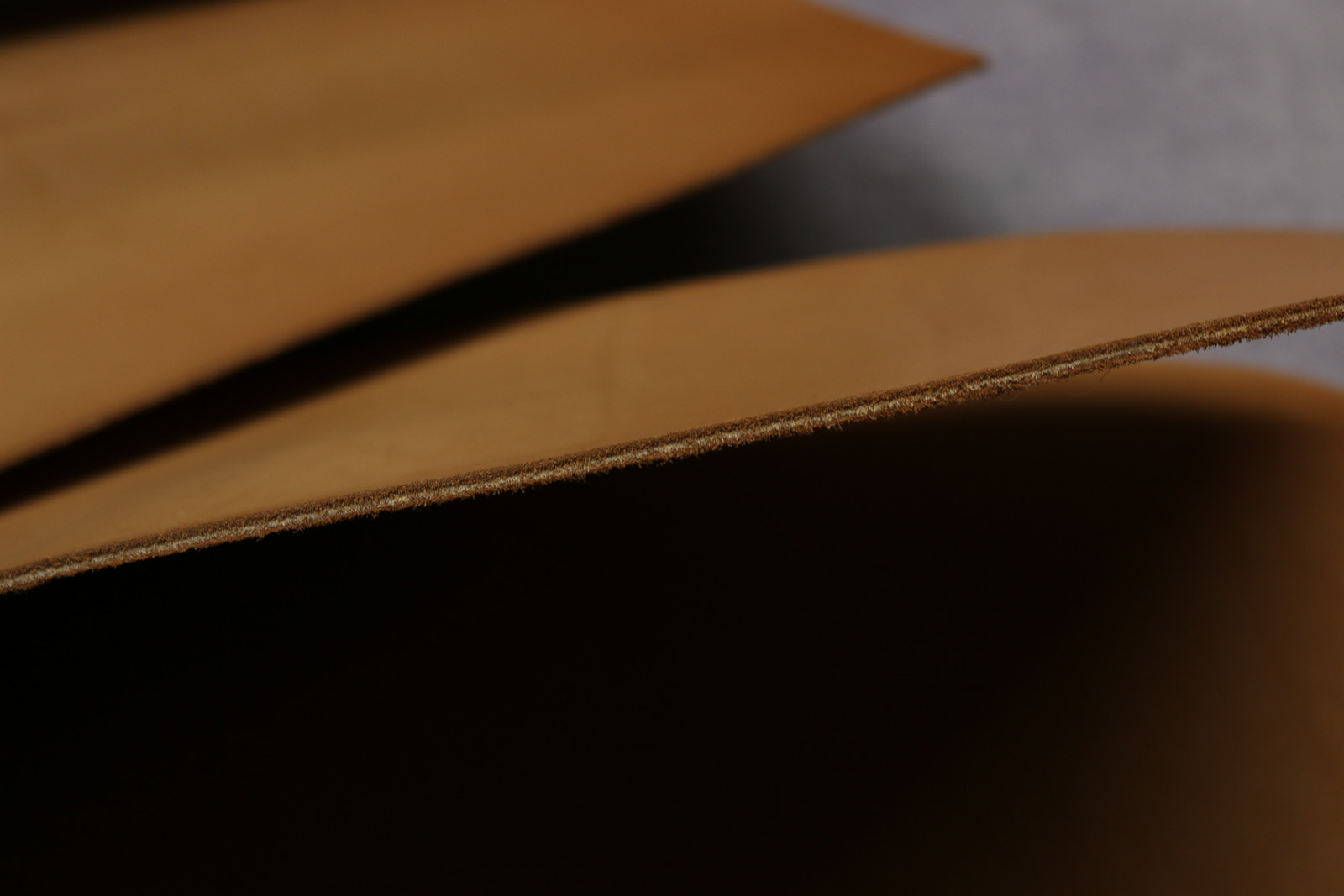 Leather also includes several subcategories, including fur (leather with fur still attached), several varieties of rays (a type of fish), or even shark.