I am always interested in collaborating with customers on special orders. This is a fantastic opportunity to create a unique design using special materials for a truly custom product either for yourself or as a gift. These items will remain one-of-a-kind; no reproductions will be made.
A local hunter contacted me with a request for a "skinner," a specific tool used during the hunting process. He provided the uniquely designed knife blade plus a piece of stag antlers to be used for the project, and I created a practical tool with a simple design that will maintain its beauty for years to come.
Knife blade: carbon steel. Length 7 cm.
Knife smith: Thomas Nørgaard, Denmark
Knife handle: elk, hardwood, sterling silver, spacer
Knife sheath: semi-tanned compressed leather
Another custom project, titled "The Twins," involved the creation of 25 identical knives for the owner of a construction company. The knives were intended as special gifts for the company's corporate clients.
Knife blade: stainless steel 12C27. Length 7,5 cm.
Knife grinder: Søren P. Stormgaard, Denmark
Knife handle: masur birch, mammoth, tin, spacer
Knife sheath: semi-tanned compressed leather, sterling silver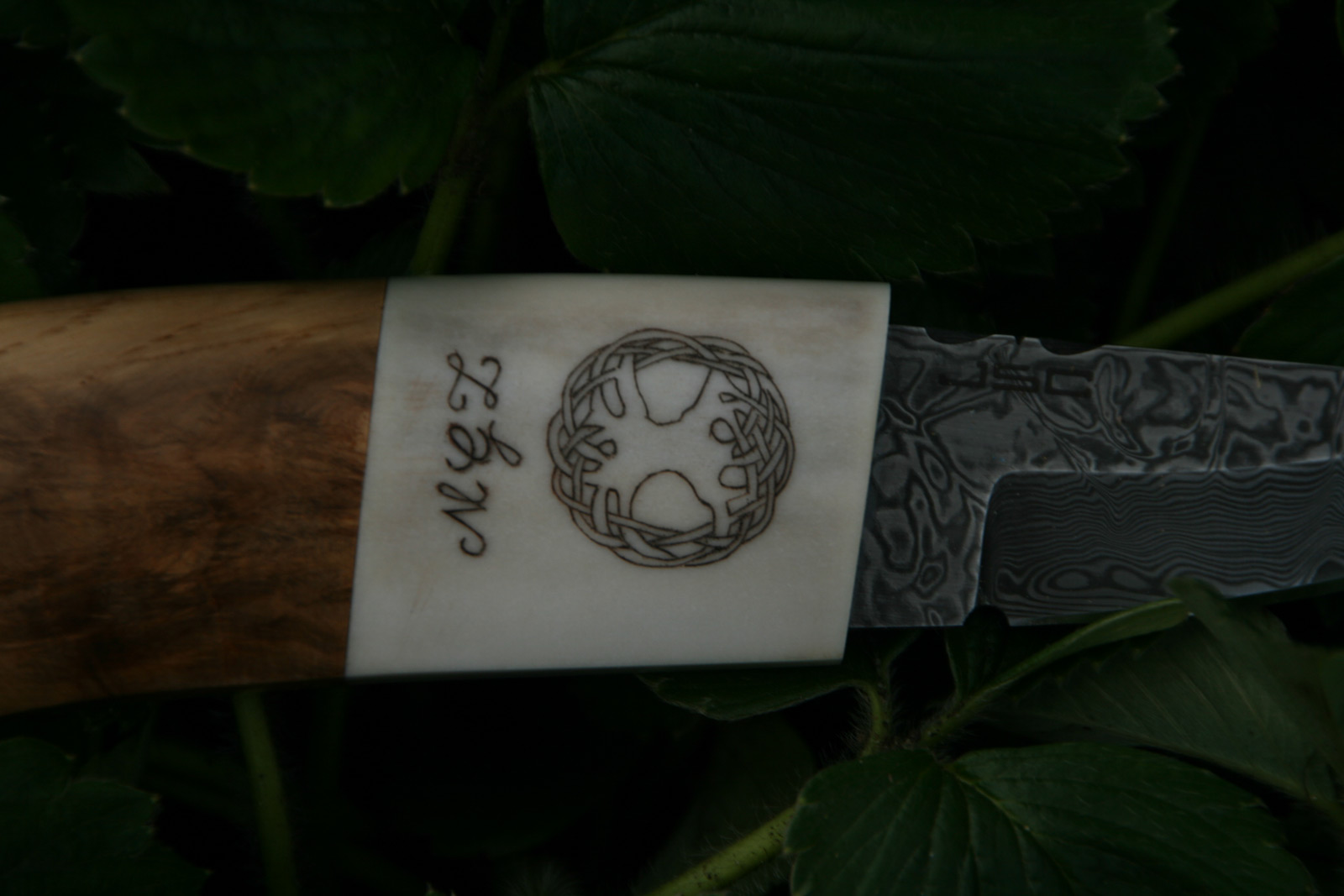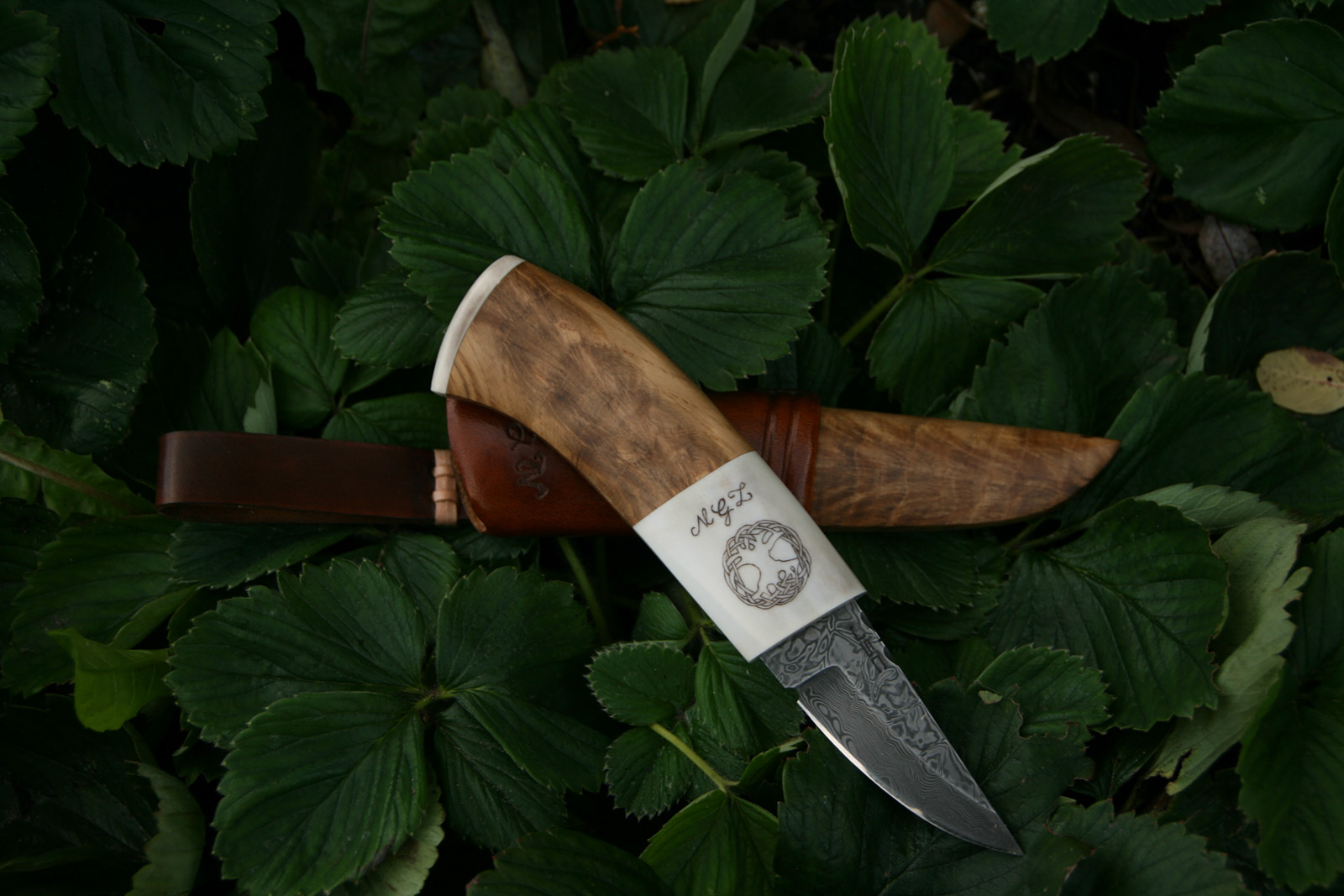 I was contacted by a university student who was looking for a way to fulfill her boyfriend's wish for a carving knife to bring camping. She requested sustainably sourced Danish wood, and I selected a variety of oak pieces that I had collected on my nature walks. She further requested the knife not to be dyed; it had to be completely natural. This is how the 19 cm. long Tree of Life knife came into existence.
Knife blade: stainless Damascus steel in rose pattern. Length 6,5 cm.
Knife grinder: Jørn Sønderskov Christensen, Denmark
Knife handle: oak, engraved reindeer horn
Knife sheath: semi-tanned compressed leather, oak