The knives presented here are all custom designed and made individually by hand. Great attention is paid to selecting the perfect combination of materials and adding the finishing touches. The result is a work of art, something special to pass to the next generation, but also a practical tool for fishing, hunting, or camping.
Whether you are looking to add a custom knife to your art collection, or searching for a special gift for the outdoors enthusiast in your life, then www.jsc-knifeart.com is the right place to shop. Browse through the gallery or contact me to inquire about custom orders. I look forward to hearing from you.
Sincerely,

Jørn Sønderskov Christensen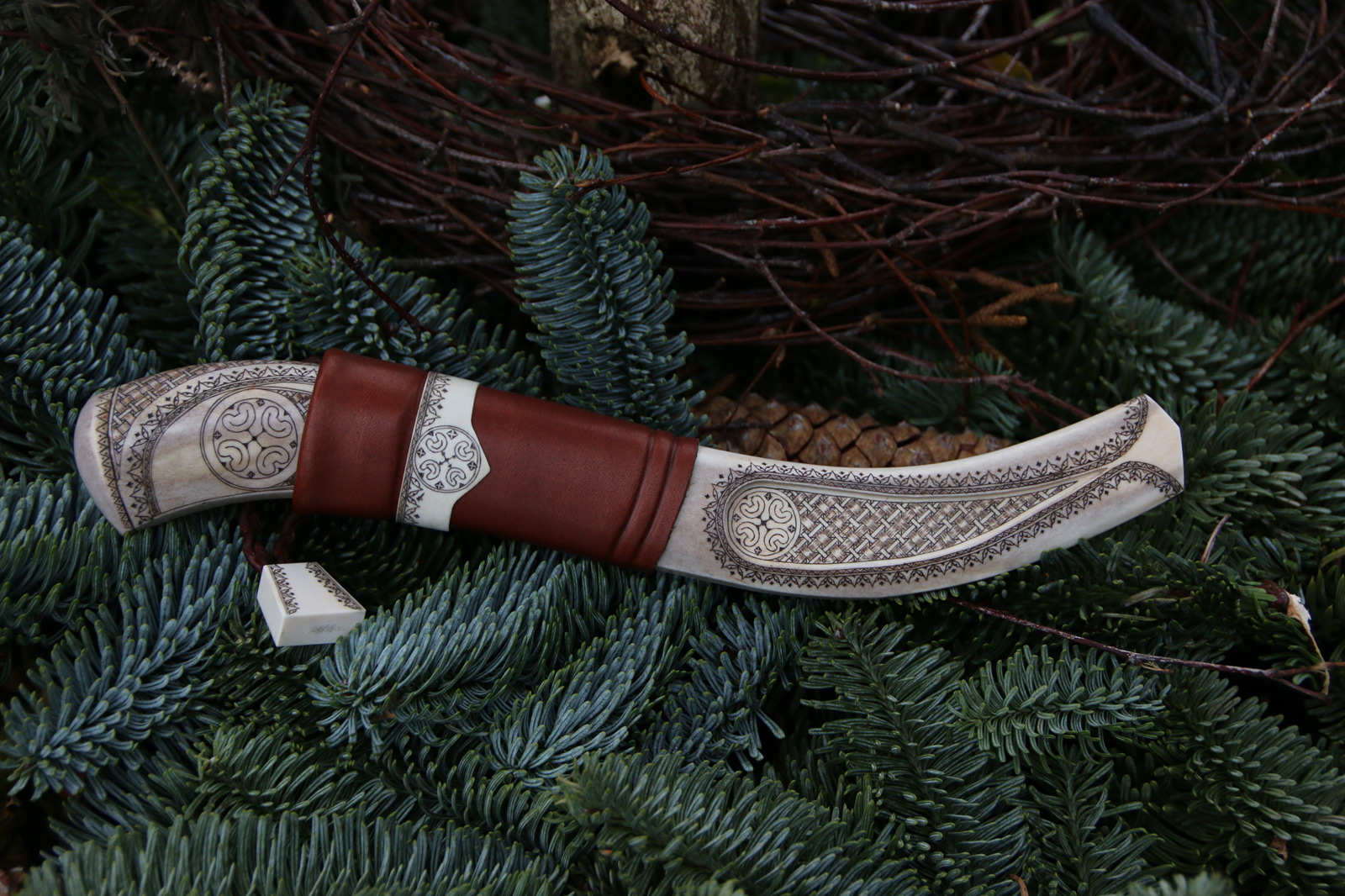 Knife #308
Won 2nd prize at the Knivtræf i Nord event in 2017
Fine selection of materials for the multi-pieced handle. Perfect insertion of knife blade in the first section of the handle. Sharp lines in the sheath.
Judges: Michael West, Jørgen Dobel, and Kjeld Lisby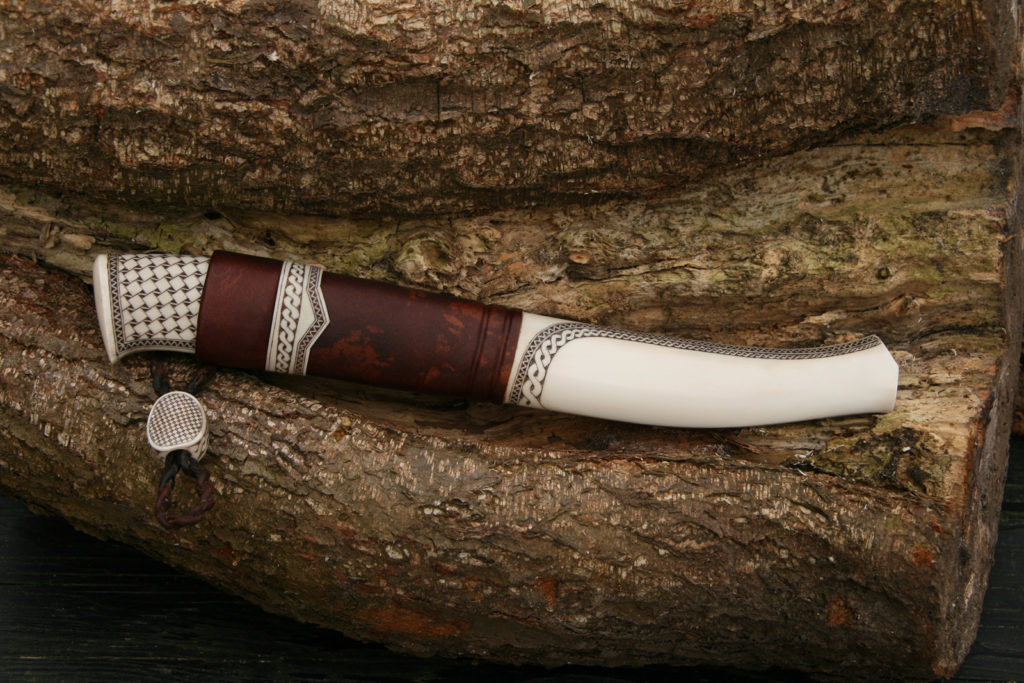 Knife #277
Won 2nd prize at the Knivtræf i Nord event in 2015
Gorgeous knife with several beautiful details.
Judges: Hans Christensen, Denmark, and Jan Arild and Olav Mortensen, Norway