Samic hunting knife with engraved reindeer horn handle, pattern forged carbon steel blade, semi-tanned reindeer hide and engraved reindeer horn sheath. 29 cm. long.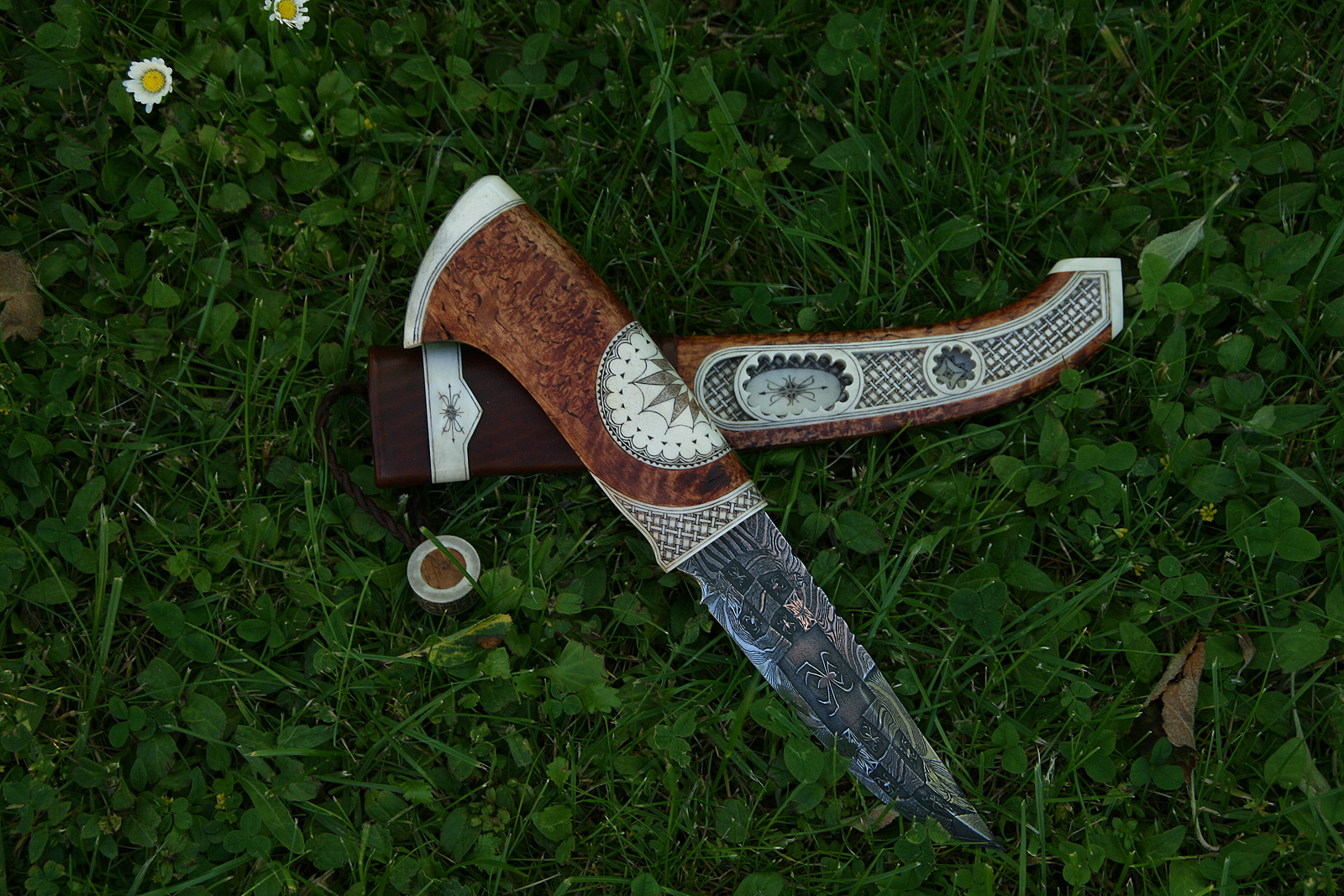 I was fortunate to be presented with the opportunity to buy a special forged blade made by Mattias Styrfors and Johnny Walker. The unique pattern, a spider in two sizes forged into two other patterns, became the inspiration for the knife titled the Spider. 
Since the blade is rather large the sheath had to be made from a high-quality piece of masur birch and reindeer horn. Locating suitable pieces of white reindeer horn that were also large enough to match the size of the blade–like the spider net that was made by a single piece of reindeer horn—proved quite challenging, simply because those dimensions are rare to find. 
Inside the handle through the spider holes you can see pieces of reindeer horn with engravings. On top of the sheath you see the belt shoving the initials, knife number and month/year of production.
Knife blade: Pattern forged steel. Length 12.5 cm.
Black smith: Matias Styrefors and Johnny Walker Nilsson, Sweden
Knife handle: Masur birch and engraved reindeer horn
Knife sheath: Semi-tanned reindeer hide and engraved reindeer horn
Date created: January 2014
Item identifier: Model no. 262