An elegant selection of materials has come together beautifully for this Samic-inspired hunting knife. The materials—reindeer antler and hide—helped facilitate the creation of a fine engraving design that merges the clean look of untouched bone with the complexity of detailed handwork.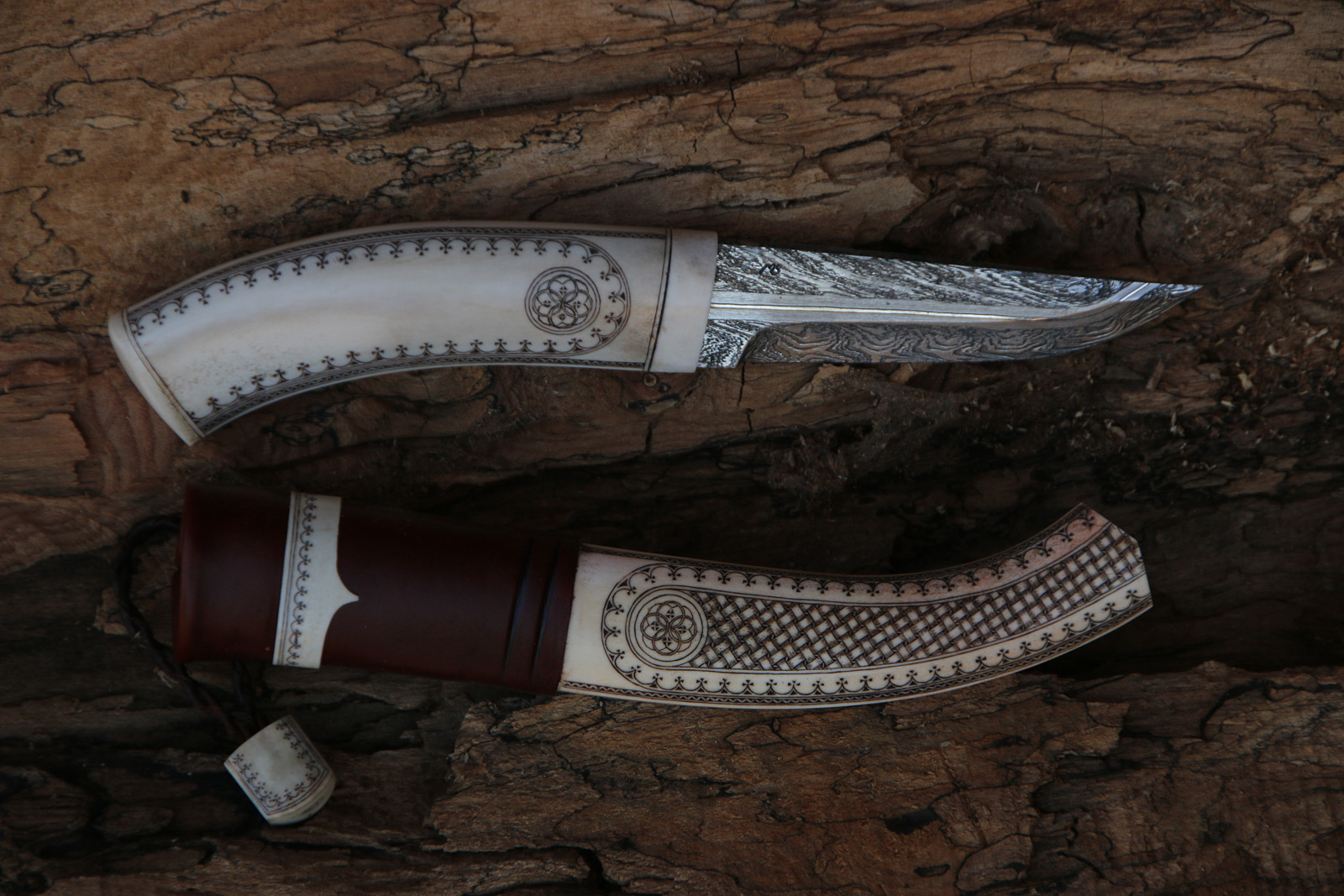 The simple cream and brown color scheme complements the repeated engraving pattern and expresses a unique contrast to the exquisitely forged carbon steel knife blade. The untouched areas of the reindeer antler provide an almost startling contrast to the heavily engraved sections that are rich in detail.
The knife was selected to participate in the Swedish Ludvika Show hosted in 2018.
Knife blade: Forged carbon steel with pattern. Length 11.5 cm
Metal grinder: Mattias Styrfors, Sweden
Knife handle: Engraved reindeer horn
Knife sheath: Semi-tanned reindeer leather and engraved reindeer horn
Date created: January 2018
Item identifier: Model no. 328