This Samic-inspired hunting knife was created for the 2014 Knivtræf i Nord exhibit held annually in Frederikshavn, Denmark, where it won a 2nd place in the Open Class section.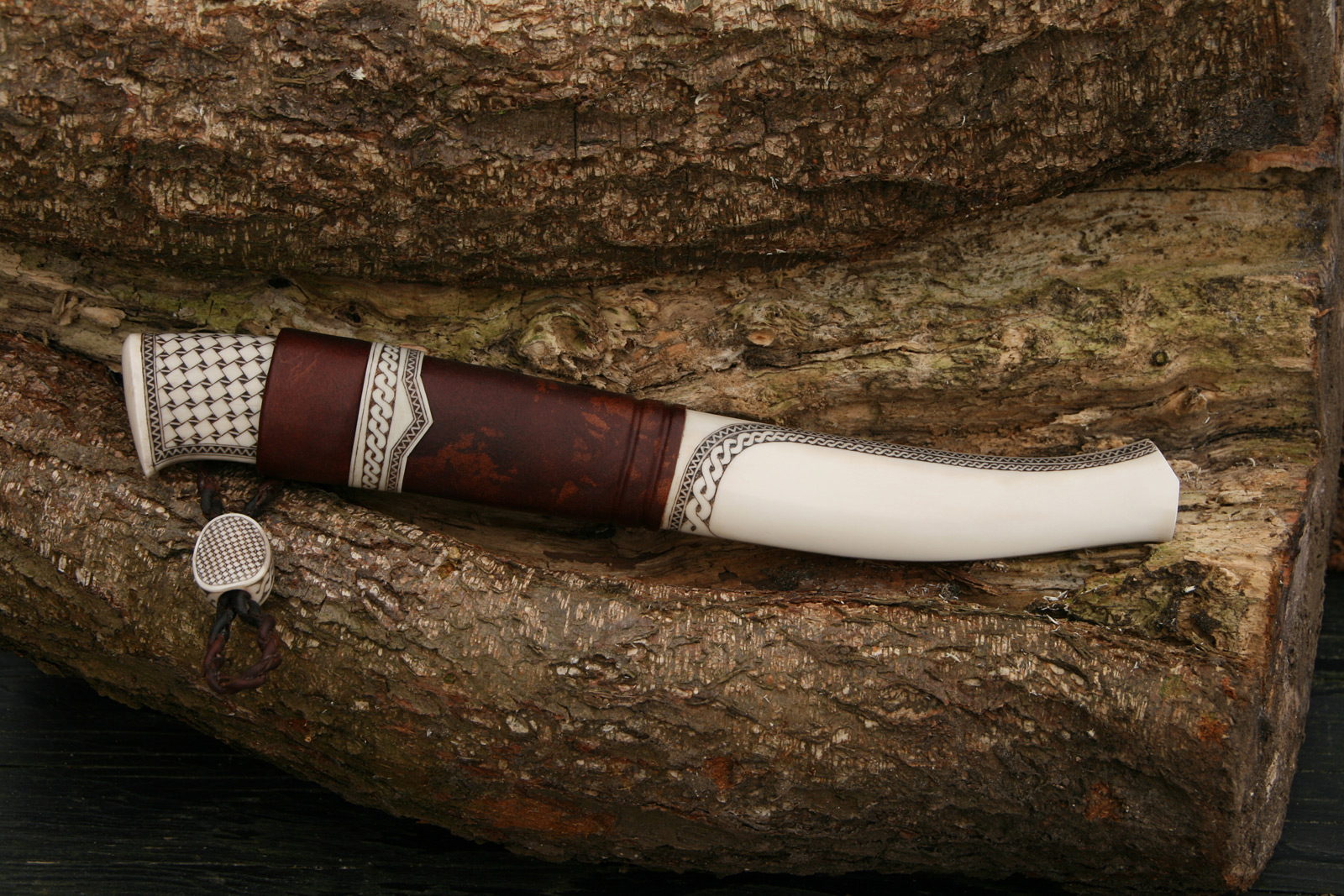 The intention for the delicate engraving was to combine small squares with a plait ribbon design; wide at the top and narrow at the bottom on both handle and sheath. The main challenges here focused on maintaining a uniform plait ribbon as the design narrowed, while the small squares required focus as the top of the knife has a curved shape.
Combining the challenging patterns with natural horn demands a steady hand as you cannot make corrections or manipulate the firm material to better match your design. Instead you must observe the materials and then create your design for a perfect result.
Knife blade: Forged carbon steel with pattern. Length 9.0 cm.
Blacksmith: Bjarne Rasmussen, Denmark
Knife handle: Engraved reindeer horn
Knife sheath: Semi-tanned reindeer leather and engraved reindeer horn
Date created: October 2014
Item identifier: Model no. 277