A medium size hunting knife decorated with two scrimshaw images framed by two pieces of reindeer horn with file work. 23 cm. long.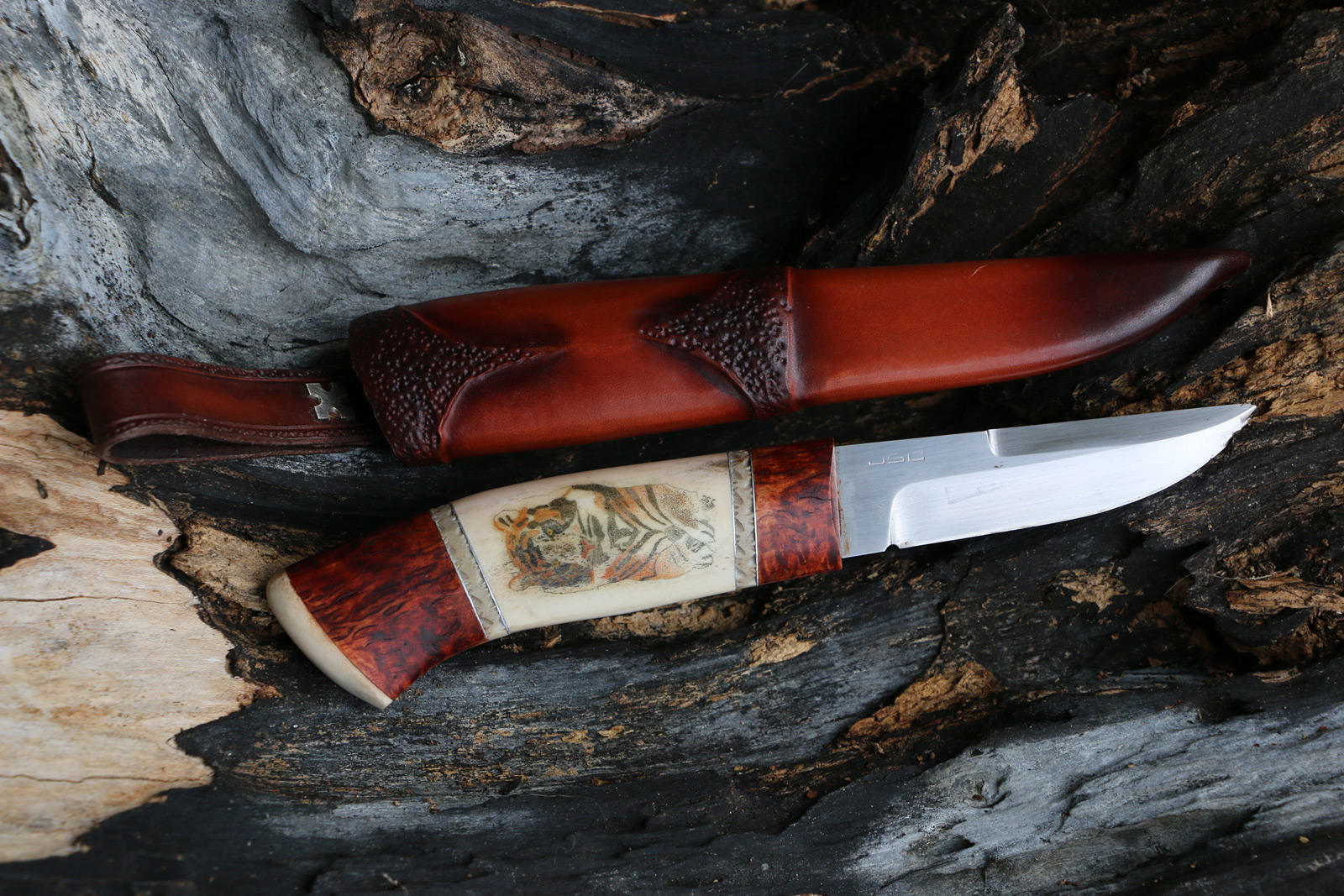 For a long time I had avoided trying my hand at making scrimshaw in color. But curiosity won me over: it was going to be now or never. The drawings were made. The proper materials found. And off I went.
For materials I chose white reindeer horn and placed it dead center while both ends were bordered by grey reindeer horn for file work. Masur birch was dyed red-brown on both sides of the reindeer horn. A piece of white reindeer horn finished off the top of the knife. The sheath was made from semi-tanned leather, stamped and dyed in a brownish color.
Narrowing down which animal to scrimshaw was tough, but the tiger and the wild boar made a great pair. The tiger faces its audience and the wild boar is in profile view. The result is a perfect set of tools for the hunt. And definitely not my last foray into scrimshaw in color.
Knife blade: Stainless steel RWL 34 from Söderfors, Sweden. Length 9.5 cm.
Metal grinder: Jørn Sønderskov Christensen
Knife handle: Reindeer horn, aluminum, mazur birch
Knife sheath: Semi-tanned leather, silver
Date created: December 2020
Item identifier: Model no. 369