A set of three knives with different scrimshaw images on the handle. All made from the same materials with only the size and design differing. 22.5 cm. long.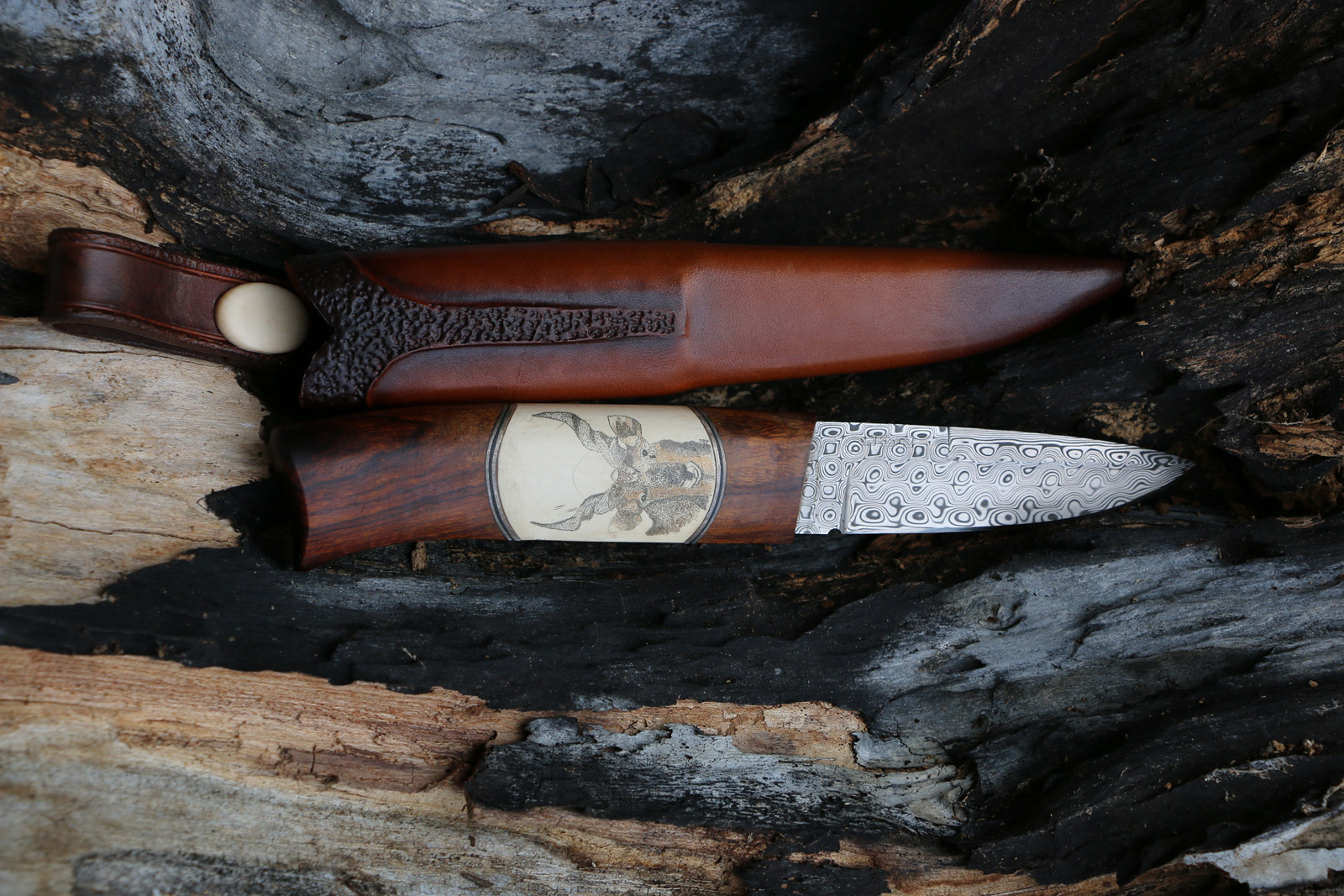 A regular-sized hunting knife decorated with two scrimshaw designs; an Eland on the right side and a Thompson gazelle on the left. I selected these gazelles as they are common prey animals for the hunter in Africa.
The knife is usable for all purposes as it fits well in your hand and is extremely sharp. The blade is made from stainless Damasteel from Söderfors, Sweden, which is one of the best steel types for knives. The iron wood will last for the lifetime of the knife. However, some of the scrimshaw might wear out over time. The sheath is yellow-brown to match the handle with a little part stamped.
Knife blade: Stainless Damasteel pattern Rose. Length 9.5 cm.
Metal grinder: Jørn Sønderskov Christensen.
Knife handle: Arizona Dessert Iron Wood, silver, spacer, mammoth
Knife sheath: Semi-tanned leather, mammoth, silver
Date created: December 2020
Item identifier: Model no. 372