A medium-sized hunting knife decorated with two scrimshaws of an elephant. The blade is made from stainless Damasteel from Söderfors, Sweden. 24 cm. long.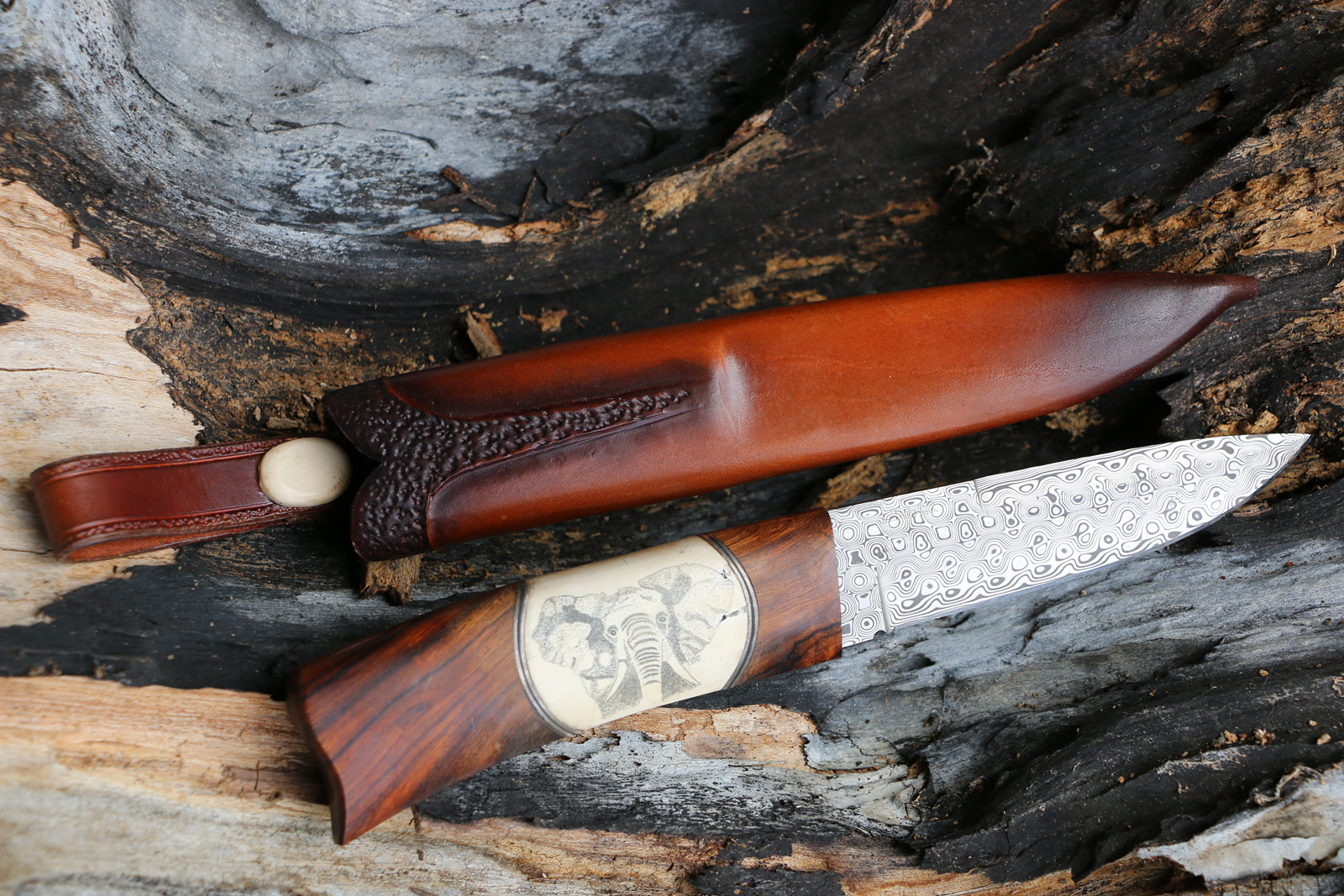 The largest knife in a set of three, this hunting and fishing knife has two different scrimshaw images on the handle. All three knives are made from the same materials but have varying sizes and animals depicted in scrimshaw.
The knife is an all-purpose model with a a solid grip and an extremely sharp blade. The iron wood will last for the lifetime of the knife, whereas some of the scrimshaw might wear of over time.
To select the images for the scrimshaw is always difficult as you have many majestic animals to choose from. However, the elephant was my final choice and a little humor was added with the animal coming toward you on the front side and having just passed you on the back. The scrimshaw color is black to mimic the elephant's grey skin. The sheath is yellow-brown to match the handle with a little part stamped.
Knife blade: Stainless Damasteel pattern Rose. Length 11.5 cm.
Metal grinder: Jørn Sønderskov Christensen
Knife handle: Arizona Dessert Iron Wood, silver, spacer, mammoth
Knife sheath: Semi tanned leather, mammoth, silver
Date created: December 2020
Item identifier: Model no. 371