Classic engraved reindeer horn with masur birch come together to create an elegant tool for your outdoor activity. 23 cm. long.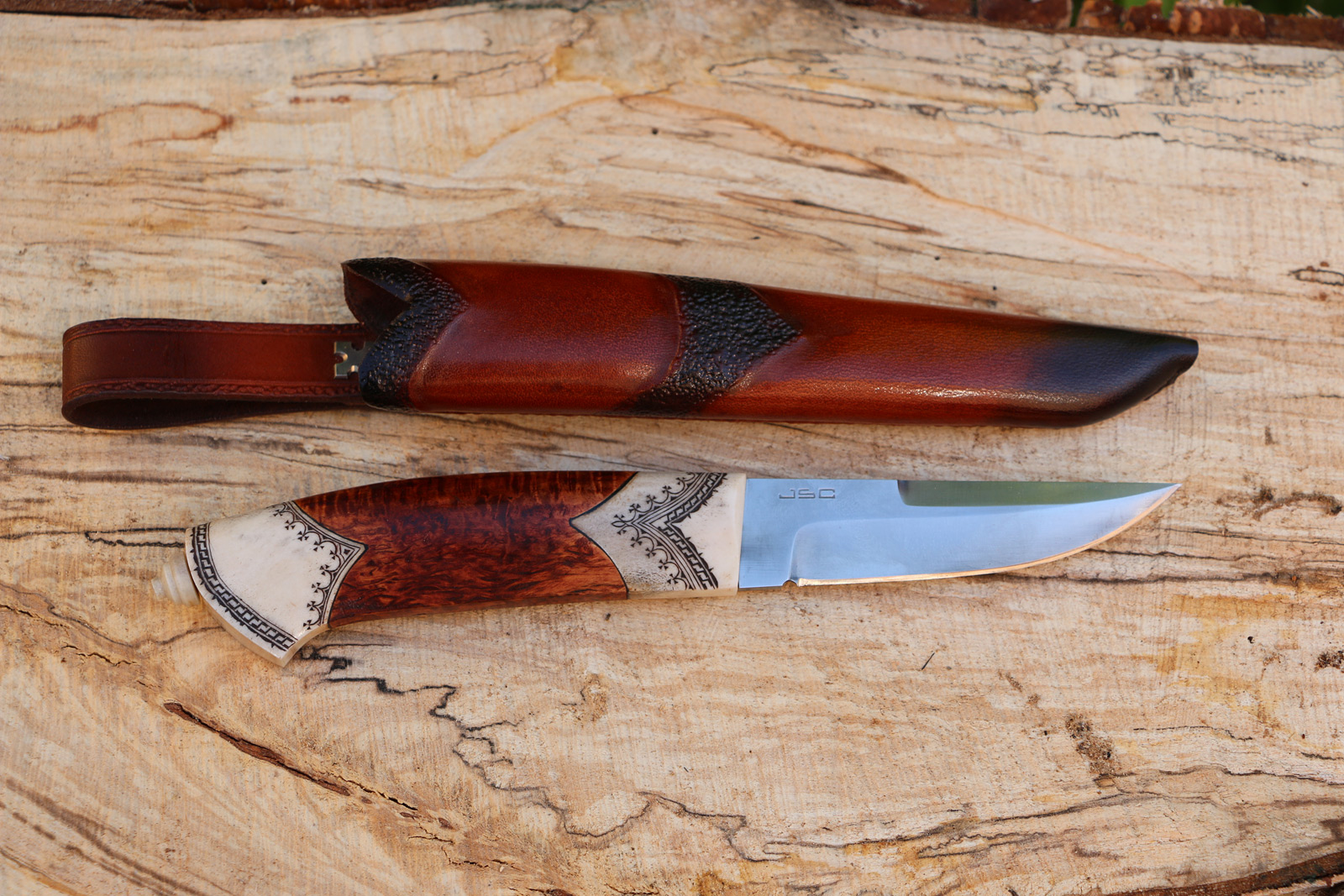 Every single piece of material is carefully selected and combined to play a starring role in this knife. The big challenge, as always, was to create a design showcasing the curved lines while making sure the lines also fit beautifully.
I selected a plain medium-sized blade. The handle is made from masur birch, a thin layer of fiber and engraved reindeer horn in both ends of the handle. The engravings on both horn pieces is the same design pattern, but the combination of the pattern is different. The sheath is simple but shows the arrow-like decorations. The black parts of the sheath compliment the reddish leather color.
Knife blade: Stainless steel RWL 34. Length 9.5 cm. 
Grinder: Jørn Christensen, Denmark
Knife handle: Masur birch, fiber, engraved reindeer horn
Knife sheath: Semi-tanned hide, silver
Date created: May 2020
Item identifier: Model no. 363