The custom Scrimshaw Deer hunting knife was a unique challenge; merging the distinct materials of buffalo and mammoth with the forged steel blade made by skilled craftsman Mattias Styrefors from Sweden. The goal was to create a cohesive overall design expressed in a practical hunting tool.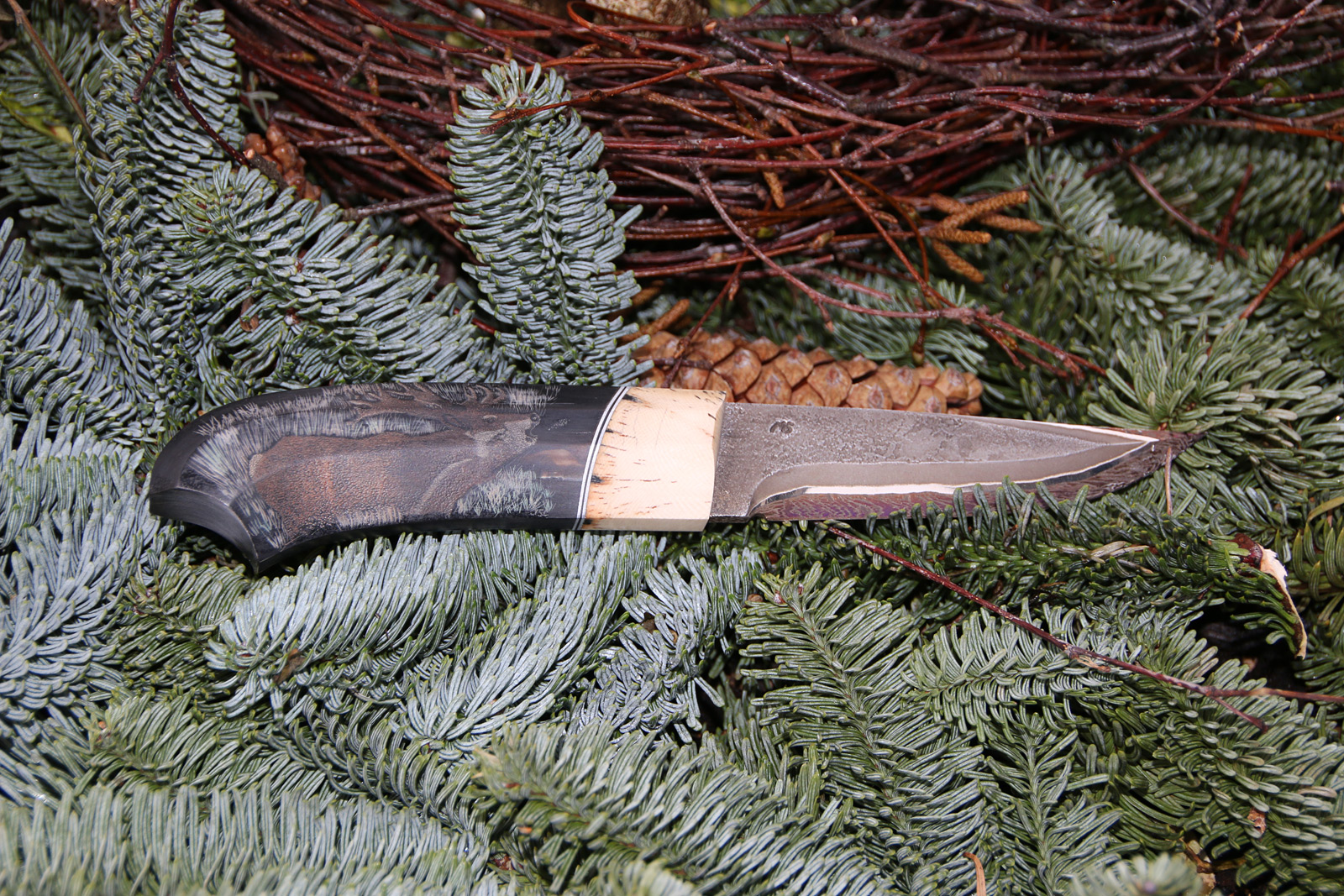 The idea for a scrimshaw design came to me during a walk in a local forest that was known to be the home of a spectacular white deer. The elusive animal was captured by a photographer friend of mine one very early morning, and rumor has it that the deer is still running in the woods along with several of his calves.
Drawing on the inspiration that nature provides is an enjoyable way to compose my knife designs. Buffalo horn or mammoth tusk are rare materials—definitely not native to Denmark—but I appreciate the opportunity to use such beautiful and sustainably sourced products in a modern composition.
Knife blade: Forged steel with pattern. Length 11 cm.
Metal smith: Mattias Styrefors, Sweden.
Knife handle: Buffalo horn, aluminum, spacer, and mammoth tusk.
Knife sheath: Compressed leather and silver.
Date created: April 2016
Item identifier: Model no. 304