Nordic hunting knife inspired by traditional Samic materials combined with an unusual French lace engraving pattern. 23 cm. long.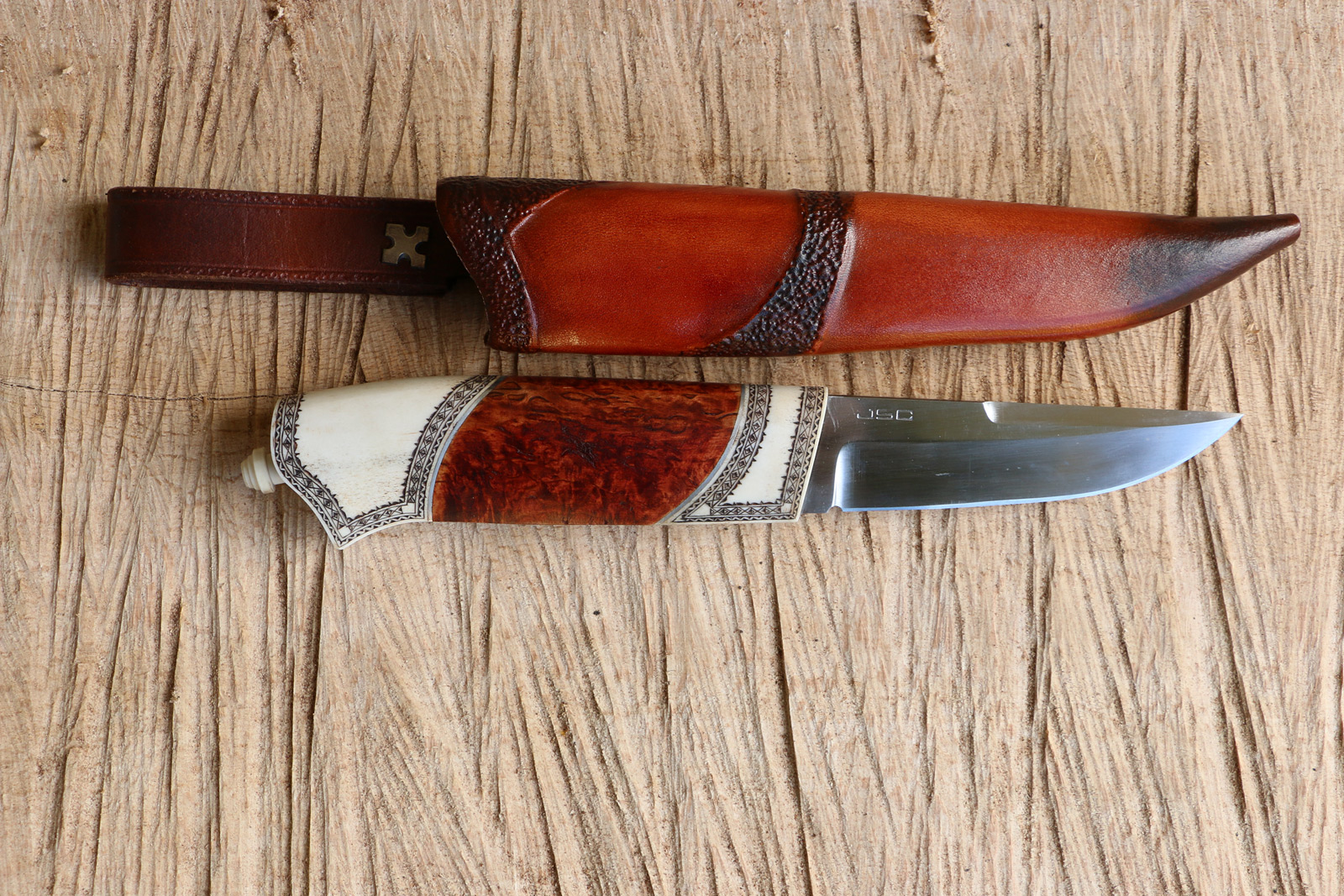 Swedish elk horn, an engraved handle, masur birch with its curly wood, and a very thin piece of aluminum came together with a 9.5 cm glossy stainless blade to create a knife emitting lightness and beauty. 
The handle consists of curved lines utilizing three different engraving patterns connected in a way that mimics delicate French lace. The masur birch is c­­olored red brown and surrounded by a thin piece of aluminum giving a fine white distance to the engraving. 
To complete the knife a semi-tanned sheath was created. The sheath continues the curved shape of the knife, and airbrush technique was used for the coloration.
Knife blade: Stainless steel RWL 34. Length 9.5 cm. 
Grinder: Jørn Christensen, Denmark
Knife handle: Masur birch, aluminum, and engraved elk horn
Knife sheath: Semi-tanned hide, silver
Date created: January 2020
Item identifier: Model no. 368