A slim and compact folding knife with natural white sambar deer handle, stainless Damascus steel blade in rose pattern, leather sheath. Slip joint locking. 19 cm. long.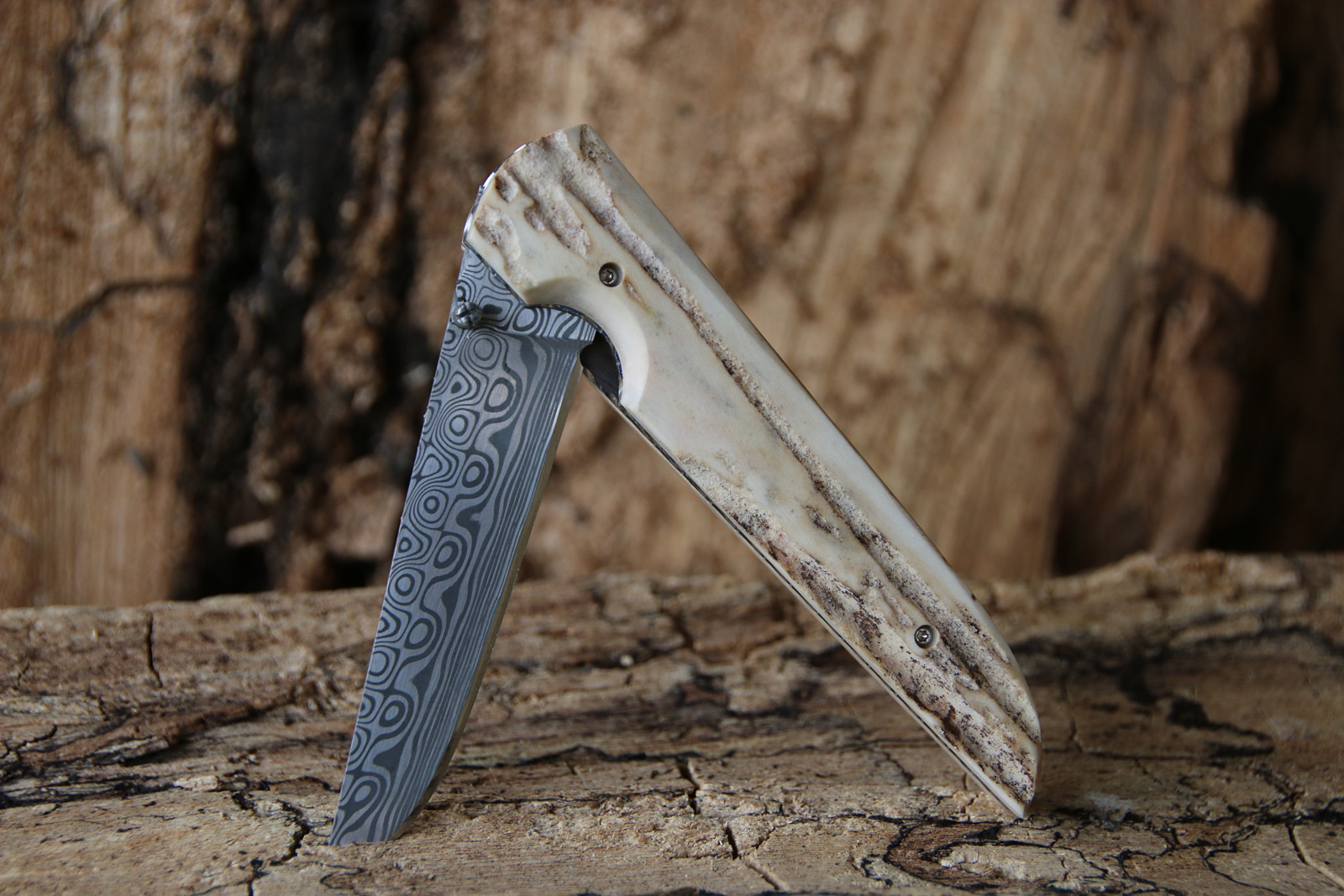 This elegant folding knife was created to be part of a series of slim designs totaling three knives with similar looks but distinctly different handles. The compact size makes it perfect for a variety of purposes ranging from picnics to garden work to hunting expeditions.
The knife handle is the unique-looking Sambar deer antler; it's both rustic and modern, and almost resembles marble. The knife blade is a simple stainless Damascus steel with a soft rose pattern. The unique Damascus steel knife blade has a beautiful rose pattern that complements the rare materials. The only decoration is the file work on the liners. All put together, the knife is simple, functional and full of high-quality artistry.
Knife blade: Stainless Damascus steel in rose pattern. Length 8 cm.
Metal Grinder: Jørn Sønderskov Christensen
Knife handle: Sambar deer antler
Knife liners: Titanium with filing detail
Knife sheath: Compressed leather
Date created: November 2017
Item identifier: Model no. 323