A large yet compact folding knife with water-blue mammoth tusk bark and engraved details. Liner lock locking system. 18.5 cm long.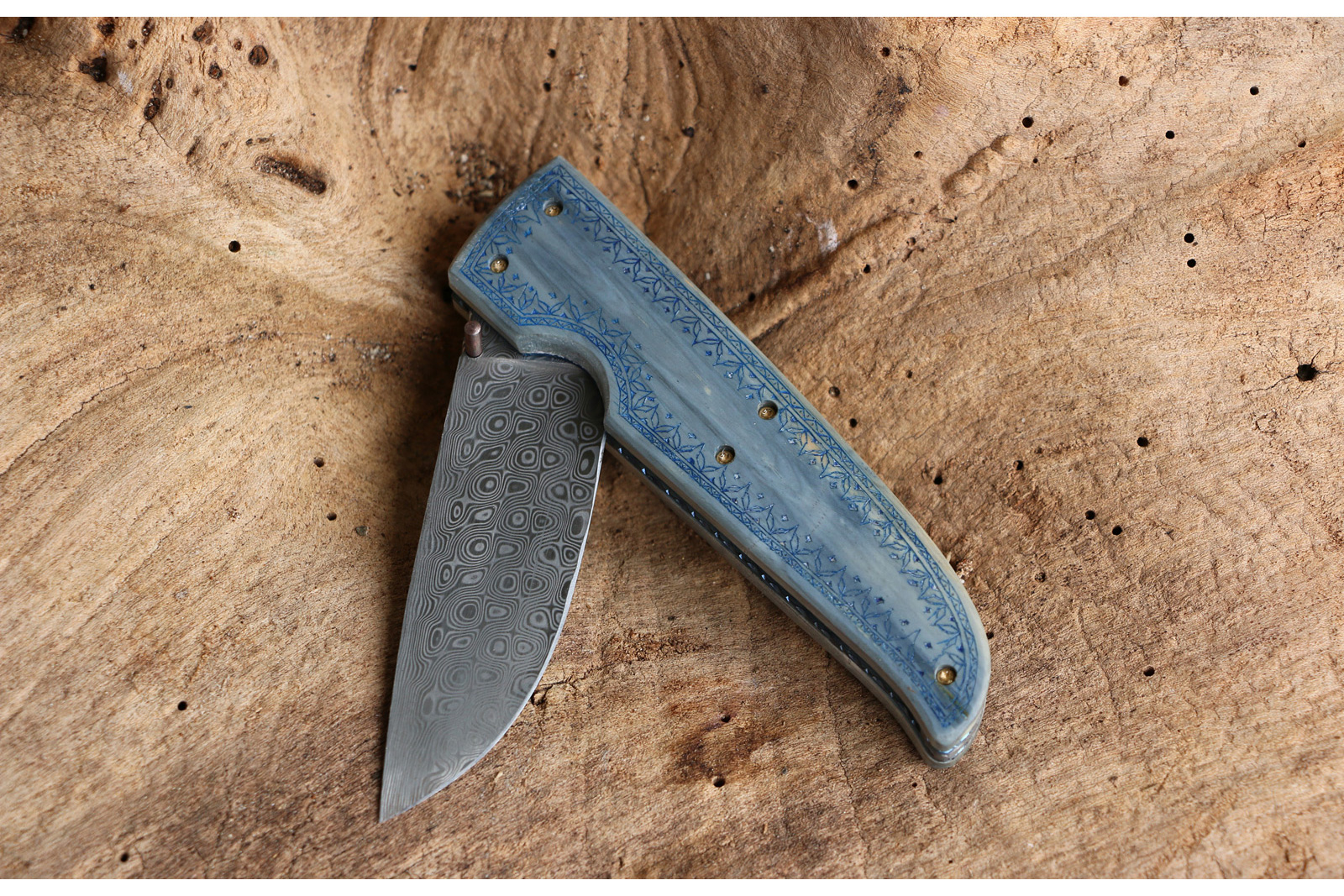 For a very long time I have kept a piece of water-blue mammoth tusk once caught in a fisherman's net in the North Sea in my office drawer. A client of mine expressed interest in the special color, so why not give it a try?
To accomplish the special blue color in the mammoth I selected anodized liners in an open knife case. To give the knife a unique sparkling gloss I filed a pattern on the liners. The handle decoration was created as a Samic pattern and colored blue. All kept together with small gold plated screws. The locking system is safe and activated with your thumb.
The knife is sturdy and relevant for outdoor use in all situations. The folding knife should be carried in a case attached to a belt.
Knife blade: Stainless Damacus steel in rose pattern. Length 7.5 cm.
Metal grinder: Jørn Sønderskov Christensen
Knife handle: Mammoth tusk with engraved samic pattern
Knife liners: Anodized titanium with filing detail
Knife sheath: Compressed leather
Date created: December 2020
Item identifier: Model no. 374