This folding knife was a custom creation for the 2017 Ludvika Show in Sweden, where it won 1st prize in the Folding Knives Class. The idea was to create a compact hunting tool with a slip joint locking system, and a small, built-in finger stop to avoid damage if the grip slipped.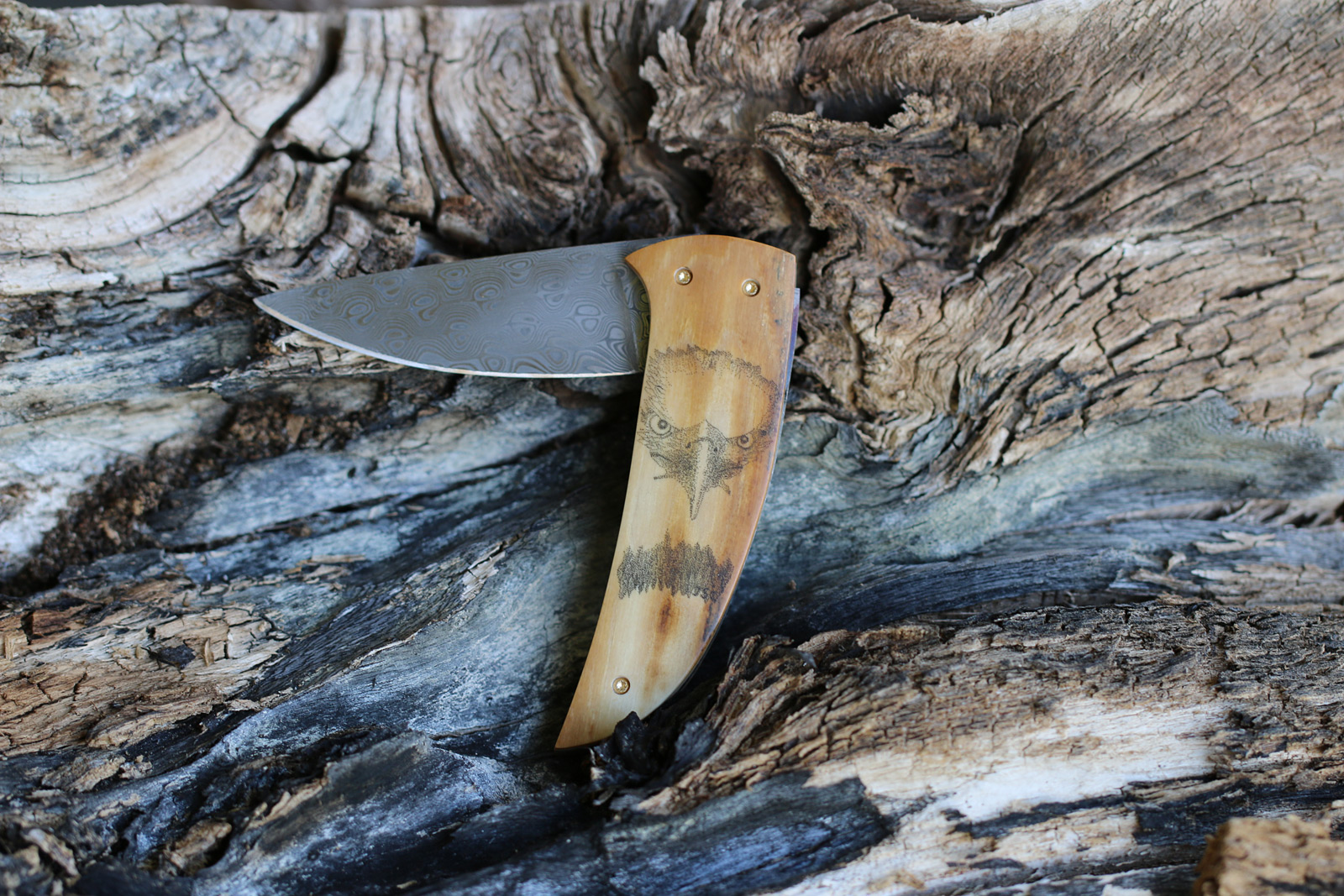 For decoration I drafted an image of the American eagle. I scrimshawed the design in black on the knife front and white on the back. This choice was challenging to execute since it is always difficult to scrim in white on a brownish mammoth tusk. When working with natural pieces of horn the shape of the bone may not allow for corrections or alterations; you select the materials and the shape of the knife itself develops organically.
The unique Damascus steel knife blade has a beautiful rose pattern that complements the rare materials. Together, the knife is simple, functional and full of high-quality artistry.
Knife blade: Stainless Damasus steel in rose pattern. Length 7 cm.
Metal grinder: Jørn Sønderskov Christensen.
Knife handle: Mammoth tusk with American eagle scrimshaw.
Knife liners: Titanium with filing detail.
Knife spring: Stainless steel 12C27
Knife sheath: Compressed leather.
Date created: June 2017
Item identifier: Model no. 311